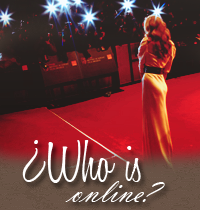 ¿Quién está en línea?
En total hay
1
usuario en línea: 0 Registrados, 0 Ocultos y 1 Invitado
Ninguno
La mayor cantidad de usuarios en línea fue
18
el Jue Ene 22, 2015 8:31 am.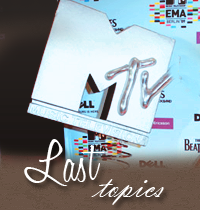 Kristen Stewart
Emma Watson
Dianna Agron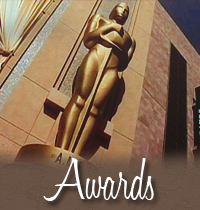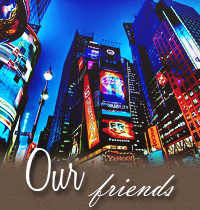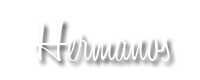 Elizabeth Anne Berg # 25 años # Female singers# Bisexual
Descripción Psicologica #
Es una chica dulce y amable,amante de los animales,siempre defiende
aquello en lo que cree,amiga de sus amigos,sensata y responsable.
De vez encuando suele cometer alguna que otra locura,pero al ser de caracter dulce,es una de las mejores amigas que podrías tener.
Suele ser una mujer muy tranquila que se toma las cosas con calma,siempre suele pensar detenidamente antes de tomar una decisión.Por otra parte es una mujer de carácter que posee mucha paciencia,pero tiene un límite,nunca la verás enfadada sino con una sonrisa.En el terreno amoroso,es una chica muy romántica que siempre tiene detalles con su chico,dulce y muy tierna,se lleva bien con todo el mundo y no tiene prejuicios con nadie.
Familiares
You are the most important in my life.
Padres:
Hermanos:
Parientes Lejanos:
Amistades
Because I love you in a way that even I understand.
Mejores Amigos:
Confidentes:
Protectores:
Protegidos:
Consentidos:
Consentidores:
Amigos de infancia:
Buenos amigos:
Amigos en proceso:
Conocidos:
Trato cordial:
Compañeros de fiesta:
Curas de resaca:
Malas influencias:
Mal influenciados:
Amorosas
Three words can change a friendship if you know how to use them.
Curiosidad:
Confusión:
Atracción:
Amor platónico:
Obseción:
Niegan sentimientos:
Te molesto - Me molestas:
Amigos con Derecho:
+ 18:
Pareja:
Ex-Amor:
Desliz:
Odio
Your knife, my back. My gun, your head.
Trato Hostil:
Hostil Ocasional:
Indiferencia:
Odio:
Enemigos:
No Confío:
No me Agrada:
Amor - Odio:
Rivales:
VIP
Because my life would not be the same if you're not in it



Mensajes

: 9


Fecha de inscripción

: 01/03/2012





Temas similares
---
Permisos de este foro:

No puedes responder a temas en este foro.